AniMag' n°13
> 1 Figure
140.7
Food and Agriculture Organisation of the United Nations (FAO) Food Price Index is an international food price metric. It tracks monthly changes in the international prices of commonly traded food commodities. It encompasses 24 basic food commodities grouped into five major groups (cereals, dairy products, vegetable oils, sugar and meat).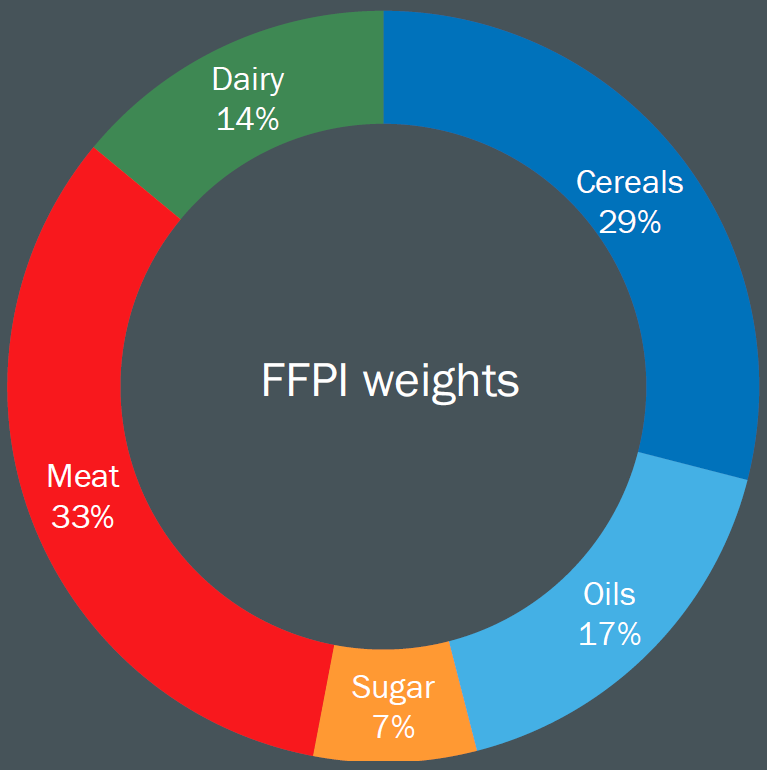 In February 2022, FFPI gauge hit an all-time high. Food price inflation is led by vegetable oils and dairy products. High costs of energy, fertilizer and feed sectors squeeze profit margins of food producers, discouraging them from investing and expanding production.
140.7 points in February 2022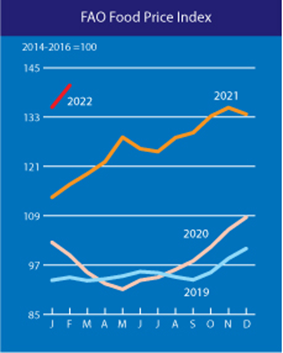 Increased price of mineral fertilisers was among the causes of the global food price shock in 2007/2008, following the global financial crisis. Food insecurity, food riots and famine had taken place in more than 20 countries.