AniMag' n°7
> 1 Figure
180
The Foquan Temple Buddha, also called Spring Temple Buddha, is located in Zhaocun Township of Lushan County (Henan, China).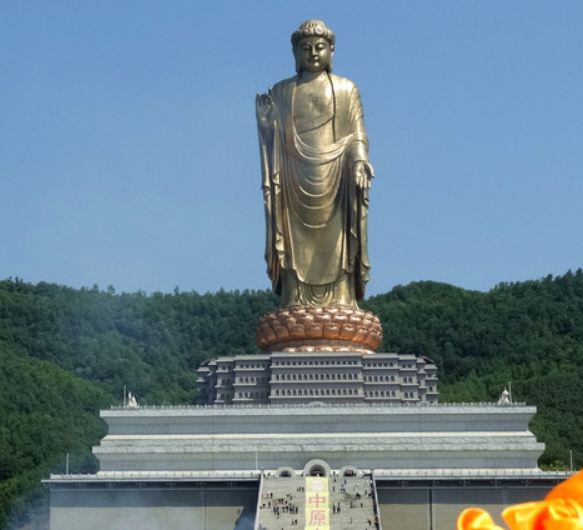 This colossal statue depicting Vairocana Buddha was built from 1997 to 2008. At 128 meters, excluding a 25 meters lotus throne, it is the second-tallest statue in the world as of 2018 (see "Did you know? section).
Spring Temple Buddha Statue was built with 15'000 tons of steel, 3'300 tons of copper alloy and 180kg of gold, which gives its brilliant appeal that it is known for.