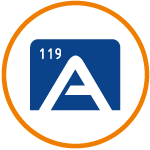 Welcome to the second issue of AniMag
Welcome to the second issue of AniMag
As a supplier of value added sources of trace minerals for livestock and poultry, we are pleased to send this newsletter not only to operators in animal production and in the feed industry, but also more generally to any stakeholder in animal production systems.
For your professional and personal knowledge, you will appreciate fast reading through visual communication. With a frequency every 3 months, it will not pollute your email box!
However, if you want to unsubscribe, in compliance with the EU General Data Protection Regulation (GDPR), simply click on unsubscribe at the bottom of this email. Enjoy your reading!